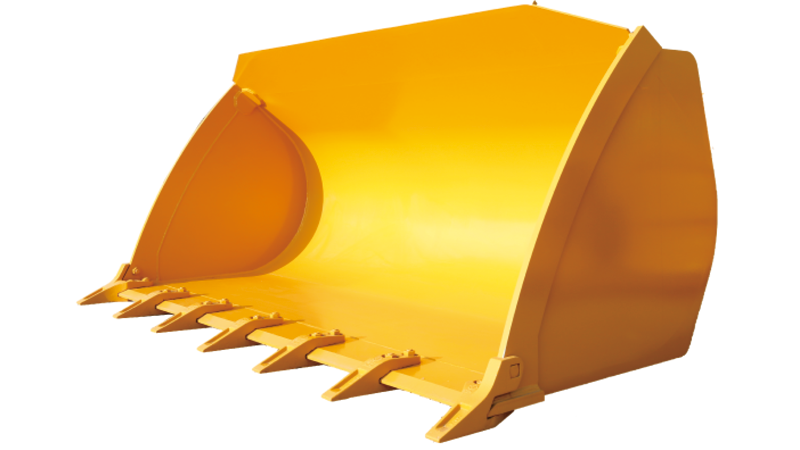 Standard Bucket
Tool Introduction
The PS Standard Bucket applies unique arc side edge plate to prevent material from scattering, and lessen insert resistance, which increase productivity by 10%, we also robust the design for higher breakout force.
The high wear-resistant secondary cutting edge is bolted to the main bottom blade, and which is interchangeable with the bucket teeth.
According to the height of the customer's unloading, we have configuration of standard lift arm, high lift arm and Supper high lift arm. According to working condition, the bucket is installed with tooth or cutting edge.
Recommended Applications
This bucket is mainly used for hauling, loading/unloading, stock piling and cleaning in ports, docks, etc. It can also be used for general construction applications including material handling.